Filtered Water Cooler Advantages
Value H2O water cooler advantages are many. Our filtered office water coolers are guaranteed to save you big $$$ on your office water cooler costs – and that's a proven fact!
More cost effective than bottled water or springwater and better for the environment.

Compare the current costs of bulk delivery bottled water and springwater consumption against Value H2O's fixed cost system for office water cooler supplies and the Value H2O water cooler advantages are clear. Loads of businesses throughout Sydney, Wollongong, the Central Coast and beyond are benefiting from switching to our refillable office water coolers or plumbed in office water coolers, using their existing water supply to provide them with endless filtered fresh drinking water free of harmful impurities & contaminants.
Value H2O can save you up to 70% of the cost of bottled water cooler and springwater cooler supplies to keep you & your office healthy & hydrated – AND it never runs out! Learn more about our filtered office water cooler advantages.
Need cups for your water cooler?
Value H2O Filtered Water Cooler Advantages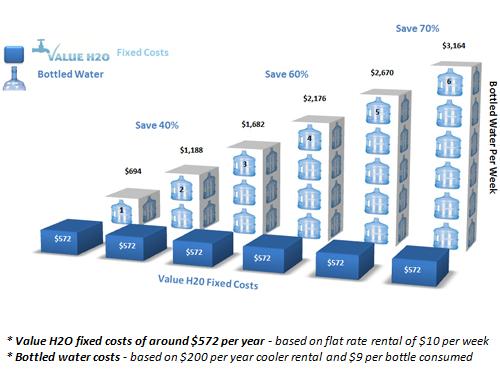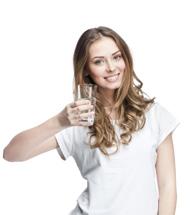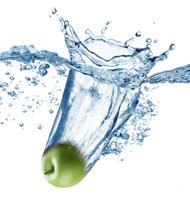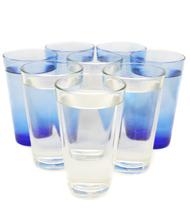 Value H2O Filtered Water Cooler Advantages are Clear
Easy installation

All our office water coolers are easily installed into most offices and working environments and do not require drainage

Fully serviced and sanitised

We fully maintain all our office water coolers with regular servicing including filter replacement, sanitising and thermostat check

Quality you can trust

All our office water coolers are made in Australia to the highest quality standards and use state of the art carbon filtration systems

Friendly and reliable service

At Value H2O, we pride ourselves on providing fast, efficient and reliable service from all of our friendly staff – always

Customer support

As a valued Value H2O customer, we offer ongoing customer support to ensure that all your needs are met and are always available to answer any questions that you might have, so you can concentrate on your business